S02L6 - Project Management
2015/11/26 06:00

to

2015/11/26 09:00
Shanghai Elico Limited - 上海寰享网络科技有限公司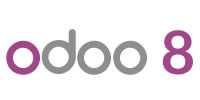 Project Management:
Project Management application will help you manage and follow your projects, tasks and issues in Odoo in an agile, social and flexible way and in real time!
 Different views are designed to fit your own needs: work on tasks and issues using the kanban view;

schedule tasks in the gantt view; control deadlines in the calendar view.
Incoming emails are integrated automatically to create new tasks and issues on the fly, allowing you to 

collaborate easily with customers.
Task Management with alerts to stay up to date with all that interests you, with collaborative writing to 

work on the same task at the same time, with task delegation and a chatter to work together.
Timesheets, Contracts & Invoice: Projects are automatically integrated with customer contracts allowing 

you to prepare an invoice based on time & materials and to record timesheets easily.
Issues Tracker: Single out the issues that arise in a project in order to have a better focus on resolving them. 

Integrate customer interaction on every issue and get accurate reports on the performance of your team.