S01L4 - Warehouse Management
2015/05/12 06:00

to

2015/05/12 09:00
Shanghai Elico Limited - 上海寰享网络科技有限公司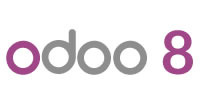 Warehouse Management:
Odoo Warehouse Management is at once very simple, flexible and complete. It is based on the concept of double entry that revolutionized accounting: 'Nothing lost, everything moved'. In Odoo, we don't talk about disappearance, consumption or loss of products; instead we work with stock moving from one place to another.
The Odoo Warehouse allows you to:
Manage your basic stock operations;

Value your Inventory Using FIFO, LIFO & FEFO Methods;

Get Full Traceability;

Handle Different Logistic Units from a Pack to a Pallet;

Deal with Multiple Warehouses and Stock Locations;

Automate your Stock Management;

Get a Full View of your Stock Levels.