S01L3 - POS and Billing
2015/05/05 06:00

to

2015/05/05 09:00
Shanghai Elico Limited - 上海寰享网络科技有限公司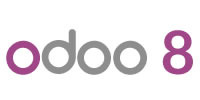 销售点:
销售点是在 OpenERP 第六版中首次引入的模块,经过不断改进,现已成为 Odoo 的一个重要特性。POS是 Odoo 中一个独特的模块。首先,它最早运行于网络环境中,这意味着任何电脑使用一个 Web 浏览器可就以访问本地 POS。其次,POS 是 Odoo 系统中第一个分为前后端的模块。
销售点模块允许您:
• 将现有的外围设备连接到销售点模块;
• 利用简洁和友好的用户界面在几秒钟内销售掉你的产品;
• 为 B2B 客户现场创建发票;
• 监测你的商店业绩;
• 自动生成会计分录和库存走势;
POS:
The Point of Sale is an element that was first introduced in version 6.0 of OpenERP and has been improved since then to become an important feature of Odoo. The PoS is a unique application inside the apps set of Odoo. First of all, it is among the first PoS systems running on a 100% web-based environment, which means any computer with a web browser can host Odoo's PoS. Secondly, the PoS is the first two-part app in Odoo, with a front end and a back end.
The Point of Sale application allows you to:
• Connect your existing peripherals to your Point of Sale application;
• Sell your products in seconds thanks to a neat and user-friendly interface;
• Create invoices on the spot for your B2B customers;
• Track your shop's performance;
• Automatically generate accounting entries and stock moves;
发票:
Odoo 的在线开票软件有以下功能:
• 开具专业发票并发送给客户,客户亦可在线支付。这个开票系统直接整合了其他 Odoo 应用软件,并基于以下模块生成发票:
– 销售订单(销售模块);
– 发货单(仓库模块);
– 工时表和费用(人力资源模块);
• 登记收款,系统会自动根据此信息生成相应发票;
• 退款处理;
• 定义后续程序,如催款提醒;
• 销售合同管理及发票流程管理;

Billing:
Odoo's Online Billing software allows you to:
• Create and send professional looking invoices and get paid online. The system directly integrates with other Odoo apps to bill based on:
– sales orders (Sales app);
– delivery orders (Warehouse app);
– timesheets and expenses (Human Resources app);
• Register payments and automatically link them to issued invoices.
• Make refunds.
• Define your follow-up rules in order to remind your customers to pay issued invoices.
• Manage customer contracts & recurring invoicing.