Odoo v8 Technical Training
2015/10/19 01:00

to

2015/10/23 09:00
Shanghai Elico Limited - 上海寰享网络科技有限公司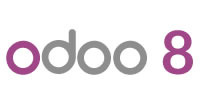 The technical training is dedicated to Users, Integrators and Partners who want to develop new modules. Some basic development knowledge is required. The technical training is a unique opportunity for anyone, who wants to develop and customize his own modules!
Audience:
This course is dedicated to partners, integrators and developers who need to grasp knowledge of the Odoo development process. This course is for new developers or for IT professionals eager to learn more about the Odoo technical aspects.
Objectives :
Having attended this course, participants should be able to:
Understand the development concepts and architecture

Install and administer Odoo

Develop a new Odoo module

The purpose of this course is to master the technical part of Odoo:install Odoo, using existing modules, install modules, administrate Odoo, adapt existing modules, manage objects, views, workflows, wizards, reports, interface with other programs
Program:
Day 1
Day 2
Day 3
Day 4
Day 5
Morning
Introduction and setup

client and server

Introduction to objects and XML format
Detailed views
Reports
Web-services
Afternoon
Administration of Languages,users and backup
Introduction to views
Workflows
Wizard and link
Example of Python an Ruby
Requirements :
Bring your own laptop and with VMWare installed (http://www.vmware.com/products/player) .

Participants are expected to have a basic knowledge of the Python programming language and an Integrated Development Environment such as Eclipse.

Participants preferably have a functional knowledge of the Odoo software (see Functional Training).