Odoo v8 Functional Training
2015/09/21 01:00

to

2015/09/25 09:00
Shanghai Elico Limited - 上海寰享网络科技有限公司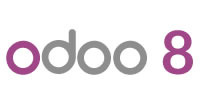 The functional training offers you thorough knowledge in usability of the software. The objective is to use all of Odoo and gain an overview of the features. Thanks to full exercises, understand and master complete functional processes and analyze basic data.
Audience:
This modular course is dedicated to partners, integrators and end-users who want to get a better functional understanding of Odoo. This course is meant to give an overview of the Odoo features allowing for a general understanding of the software.
Objectives:
Having attended this course, participants should be able to:
Understand the functional concepts;

Work with the software on a daily basis;

Configure the software using the standard modules;

Apply general system administrator settings;

Change existing work flows.
Program:
Day 1
Day 2
Day 3
Day 4
Day 5
Morning

Introduction and setup

Purchase

Point of Sales

Warehouse

Management

System

Human resources

Web design

Afternoon

Sales and CRM

Billing and accounting

Manufacturing

Project Management

Integration ecommerce
Requirements:
Bring your own laptop and install VirtualBox: https://www.virtualbox.org/.

We will provide a fully ready-to-use environment in a virtual machine, with latest software versions.

Participants are expected to have a basic knowledge of Enterprise Management.